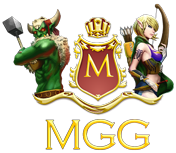 Free Fantasy Game Kit - Complete Assets
A downloadable asset pack
Fantasy Adventure for any platformer top rated game. This pack contains a starter pack that will let you create your own game at ease!

Items included in this pack:

4 Fantasy Adventure Character with Sprites
Build your game with these character with sprites include animation as Attack, Crouch, Die, Hit, Jump, Run and Walk. Each character also has their own weapon for battle!
File Types
Animated GIF
Adobe Photoshop PSD
Transparent PNG
Spriter File
Forest Background and Tilesets with Objects
All backgrounds can be stacked or aligned – horizontal or vertical. Includes THEMED set of tiles for top-down sidescrolling games. These tilesets contain start, middle and end parts of different tile styles and theme objects to further enhance your game design. Sizes included are 1920 x 1080 px and 2048 x 15356px.
File Types
Adobe Photoshop PSD
Transparent PNG
2 Hero Weapon – Staff
We also include 2 more staff for your hero! Let your hero upgrade weapon to better fight monster creatures.
File Types
Adobe Photoshop PSD
Transparent PNG
Objects and Power Ups
Increase the in-depth experience on your game with these awesome objects / character power ups
File Types
Adobe Photoshop PSD
Transparent PNG
Download
Click download now to get access to the following files:
Name your own price
67 MB