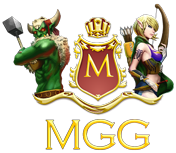 Isometric Tower Game Kit 3
A downloadable asset pack
This Isometric Tower game assets will certainly put your game on the map! Build and develop your own Tower Defense game with these ready character game sprites, animated nature props, tile sets, projectiles, animated towers firing and much more.
Detailed Info
Isometric Buildings – Towers and Castles
Sizes: 500×1000 to 2068×1928 Pixels
File Types
PNG – Yes
PSD – 2-12 Layers
GIF – Yes
9 Ready Game Sprite Characters
Sizes: 56 x 83 to 408 x 371 Pixels
File Types:
PNG Sprites – 20 to 30 Frames
PSD Layered Limbs – Yes up to 27 Layers
GIF – Yes
SPINE – Yes
47 Tiles/Walk Paths
Sizes: 493×312 Pixels
File Types:
PNG – Yes
PSD – 3-8 Layers
33 Isometric Animated Trees and Bushes
Sizes: 115×115 to 200×250
File Types:
19 Game Objects & Decors
File Types:
Game Background
Sizes: 1920×1080
File Types:
5 Animated Projectiles
File Types:
PNG – Yes
PSD – Yes 2-12 layers
MAX – Yes
SPINE – Yes
Purchase
In order to download this asset pack you must purchase it at or above the minimum price of $4.97 USD. You will get access to the following files:
Tower Defense Kit 3.zip
231 MB
Comments
Log in with itch.io to leave a comment.
This is a cool pack! ;)
Looks so nice!
I'm trying to purchase this pack and I'm getting the following message on Paypal:
"Your payment can't be completed because one of the receivers can't accept payments at this time."
Any idea what the issue is?
Thanks.
Hi Matt,
Sorry for the late reply.
This seems to be a Paypal issue... did you try contacting them, or is this happening right after the purchase?
/Julia
Hi Julia,
I just tried it again and it looks like it was only temporary. Payment went through fine.

I'm not sure what the issue was, but I got the error message I had previously mentioned after clicking on the "Pay" button in Paypal.
Thanks.